Chicken-Specific links
Duncan's Backyard Chicken info: This is a packet that I have compiled for workshops I give. It is fairly concise and gives you a good idea of what you'll be getting yourself into. HTML link here

---
---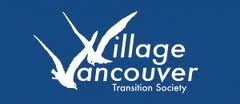 Village Vancouver This is a great place to connect with other peole interested in raising chickens and doing many other sustainable practices in Vancouver. There is a whole section devoted to chicken owners helping each-other.
---
Using CCTV Cameras to Monitor Your Flock Cool little site for the tech-inclined that shows how closed-circuit cameras can be used to monitor chicken behaviour. Who is laying right now? Who is the bully? Is anything trying to get into the coop? Any chickens getting sick? These days a low-cost camera is all that's needed to record every little thing that goes on in the coop.
---
BackyardChickens.com is a great resource for backyard chicken owners everywhere. They have guides to many breeds, great tried and true coop designs, and lots of tips on raising your birds.
---
The Fraser Valley Poultry Fanciers Association has many active members and puts out a newsletter. often on their website you can find interesting breeds for sale that are just a feather short of being show birds.
---
The Heather Havens Guide to Backyard Hens Vancouver Edition.
GIANT PACKET OF INFO ***note: this was made in 2009 and some data has changed since then (i.e. Chickens are now legal in Vancouver!).***
Heather resided for a couple of years in Vancouver with her imported chickens from Portland. Her expertise was instrumental in building momentum for backyard chickens. Throughout the summer and fall of 2009, Havens was holding workshops and info sessions aimed at getting people ready for the bylaw change. She is back in Portland, OR, with her hens, but a certain subset of Vancouver will walways remember the "chicken lady" who came and went in the late 2000s, leaving behind fresh eggs, a few clucks, and a true sense of community. This info packet is a valuable supplement to the Vancouver bylaw, and Heather has genrously given permission to publish it here at Dailyeggs.com. Feel free to print it out or email it to others.
---
Sugar Mountain Farm: This is the blog of a Vermont farmer who shares his farming exploits and problem-solving skills. He is incredibly resourseful and creative. Luckily Vancouver doesn't have anywhere near the wintery conditions that he has to deal with.
---
FarmFolk/CityFolk "FarmFolk/CityFolk Society is a non-profit society that works with farm & city to cultivate a local, sustainable food system. We develop and operate projects that provide access to & protection of foodlands; that support local, small scale growers and producers; and that educate, communicate and celebrate with local food communities."
Environmental Youth Alliance: "Environmental Youth Alliance (EYA) is a youth driven non-profit organization dedicated to the health of our urban environment, our planet & the wellbeing of its people." The EYA played the leading role in starting the Backyard Bounty Collective, of which Duncan's Backyard Henhouses is a member.
Vancouver Food Policy Council:The Vancouver Food Policy Council (VFPC) is an advisory group to Vancouver City Council, comprised of passionate people from various sectors of the local food system. Members include farmers, food distributors, nutritionists, processors, waste managers, activists, and academics engaged in the food system.
City Farmer:Although not focused on Chickens, City Farmer is great resource for any backyard gardener. "For the past 31 years, City Farmer has encouraged urban dwellers to pull up a patch of lawn and plant some vegetables, kitchen herbs and fruit. Our message is the same today as it was in 1978 and will be relevant far into the future."
Chicken-Friendly Artists
Ethan Collister: Ethan played at the Backyard Bounty celebration in April 2010 and is going viral. For the last few summers he has gardened in Canada's backyard, tending to his crops and while keeping watch from a fire tower up north. His smash hit,"Lookout on the Lookout," chronicles this lifestyle in hard-driving rhyming verse - a compliment to the open-verse musings of the same subject by Gary Snyder.
Shannon Harvey, artist and community activist in Strathcona, runs Monkey100 studio on E. Georgia St. She featured my chickens and me in her 2010 Culture Crawl exhibit. It is available to see in the news section of her website.