Welcome to Dailyeggs.com, home of the Vancooper.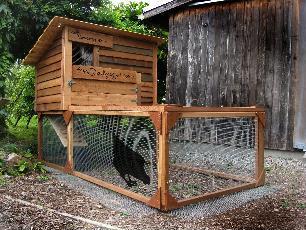 It's the bylaw-compliant, pest-defiant, not-too-giant, and exceptionally pliant coop for the self-reliant and epicurious client.
In June 2010, Vancouver, like many cities across North America, decided to move forward by moving backward, and passed a bylaw allowing backyard chickens in the city. We at dailyeggs are under no illusion that backyard agriculture alone will save the food system, it's easy, it's fun, it's frugal, and it's delicious.




The Vancooper is just the coop to suit your needs whether you have a tiny patch of grass, a gravelly driveway, or a 40-acre spread.

Built from repurposed BC cedar and built right here in Vancouver, this is truly a locally-crafted coop. I have looked at many coops for sale online and found that few are cedar, most are very small, and hardly any offer any substantial 24-7 protected run space. In effect, most chicken coops you'll find online are essentially dog houses with little or no run. The Vancooper is a full-service coop that is ready for chickens and won't leave you wondering why you paid for something to be shipped from China or rural Ohio. How do I stay competitive, you ask?

1. I don't expect to get rich
2. I find new uses for old materials
3. I make time for tea breaks.
4.I do my own low-rent web design (surprise!) and don't pay for slick marketing.


Introduction to the Vancooper Chicken Coop from Duncan Martin on Vimeo.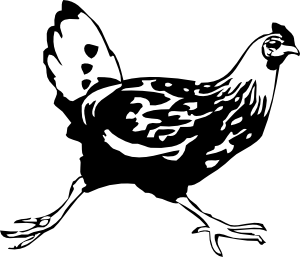 ---