The Vancooper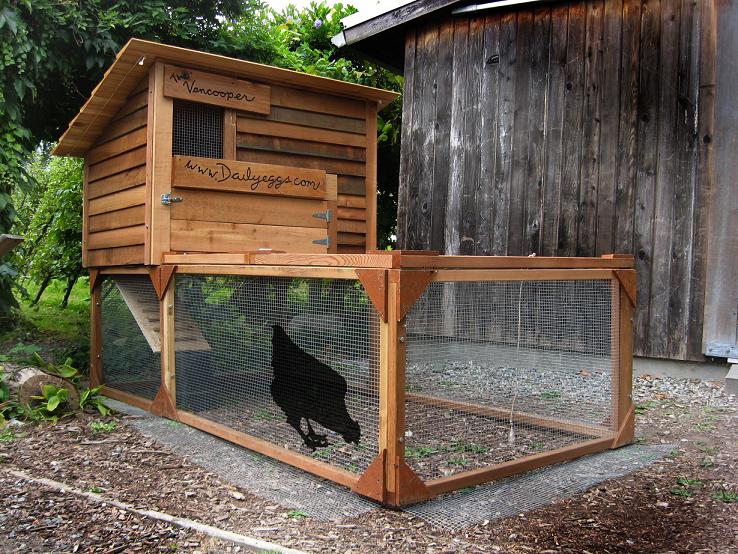 The Vancooper model displayed fits the Vancouver bylaw requirements for 3 laying hens (12 square feet of coop space and ~30 in the pen). The coop sits atop a 4-foot by 8-foot pen, which provides adequate roaming space for your hens, while keeping them protected with 1/2-inch wire mesh. Accommodations can easily be made for more hens, or you can consider this their "base camp" and give them additional roaming space with some chicken wire and wooden stakes.

To clean the pen or tend to the chickens, the top is hinged. An access door at the front allows for easy cleaning, while an egg door at the side gives access to the laying box that the hens share. Hens descend from a trap door to access the pen from the coop.

The Vancooper comes as a quick assembly kit or fully-installed and ready for chickens.
---
Choose from three options:

The Vancooper (14-piece kit): about 1 hour assembly, plus some digging (one foot down around the perimeter).

The Vancooper fully installed: Coop is delivered (in and around Vancouver), assembled, and mesh is buried for pest protection.

The mini coop
A mobile chicken pen with a nest box. Fits a 4'x8' raised garden bed, or call me for a custom size. Cover it with plastic and it becomes a seasonal greenhouse. Turn it on end and it's a pea trellis. When not in use, the mini coop folds into a stack of panels that can easily be stored.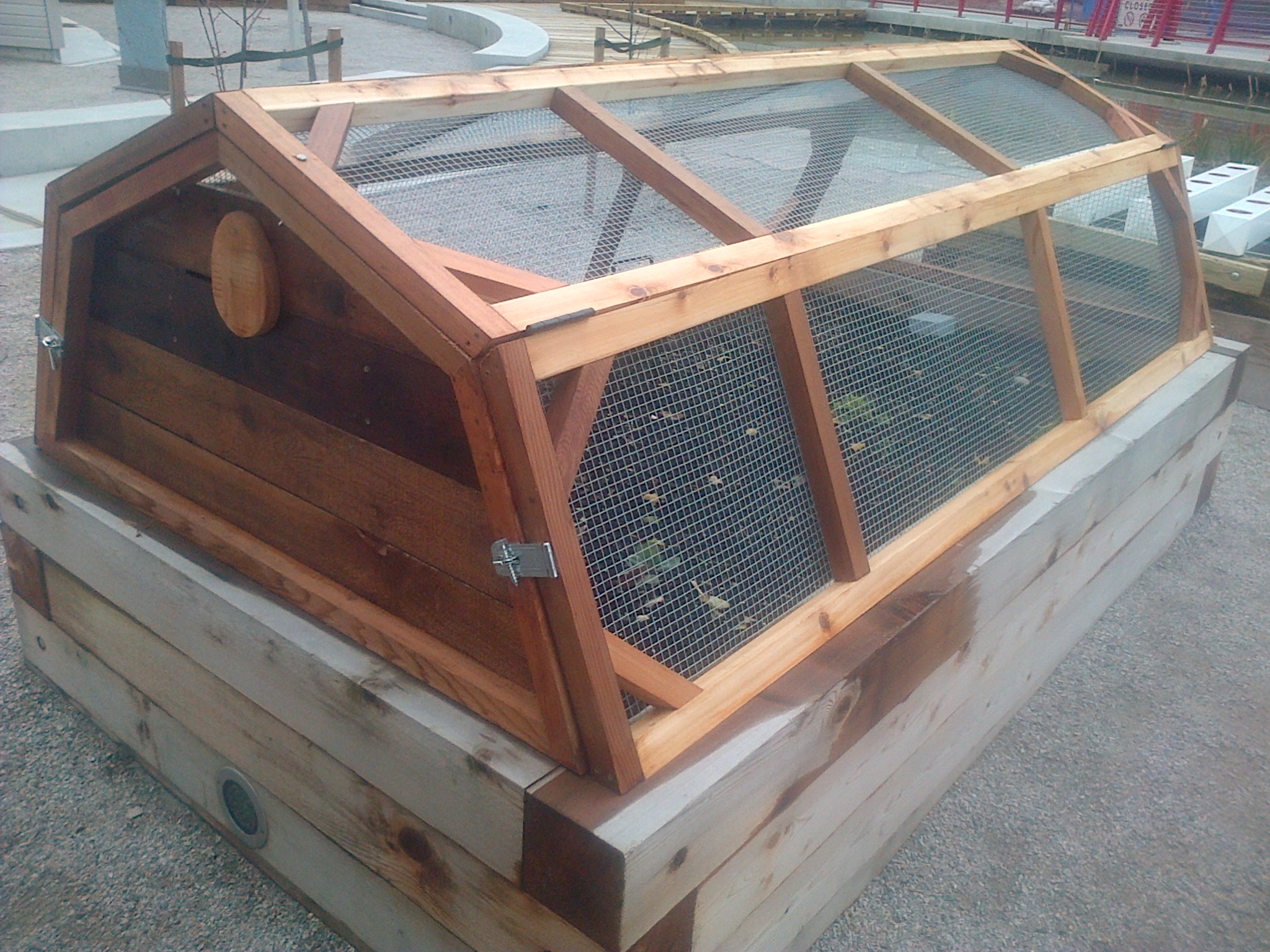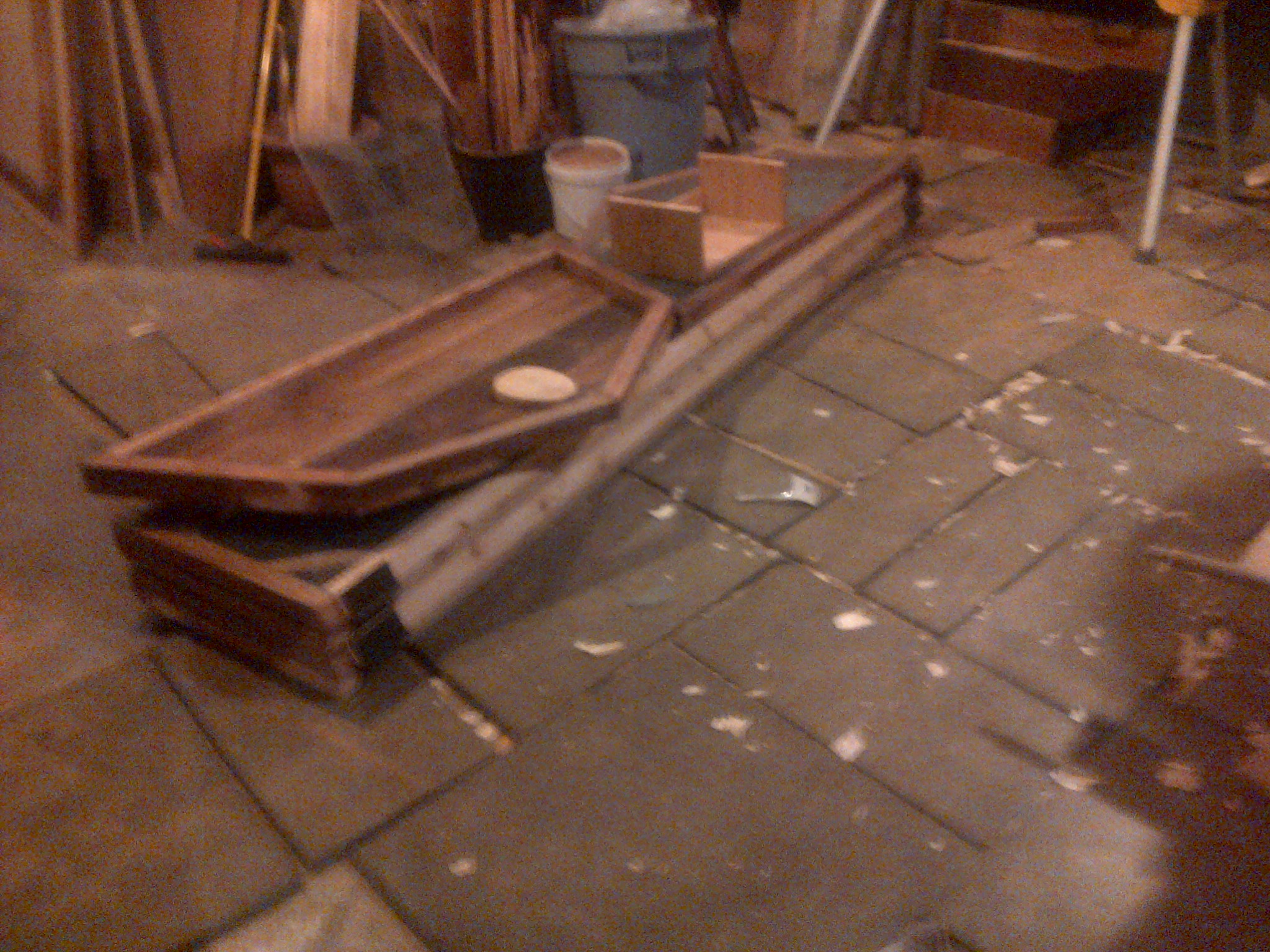 To order a Vancooper, please fill out the form at right.